My neighbour , who is a huge motorcycle and motorcycle movie fan , like me , and who is cashed up recently purchased two iconic aussie movie memorbillia from another mate of his who was in desperate need of some quick "cash" . Both of the item are 100% GENUINE and come with a letter of Authinicity from producer / director Sandy Harbutt.
The vest without the leather jacket was the 1st one made , it's a Levi vest
and was made for Sandy Harbutt's approval as the design for the "Gravediggers" . The 2nd one was worn by "Go Down" as he rode off north head into the pacific ocean .The prototype / original one is the one i would like to get my hands on , but to rich for my blood , still tho , it would make an execllent conversation peice in any "shed or bar , even just to have this classic peice of Australian movie history hanging in your lounge room .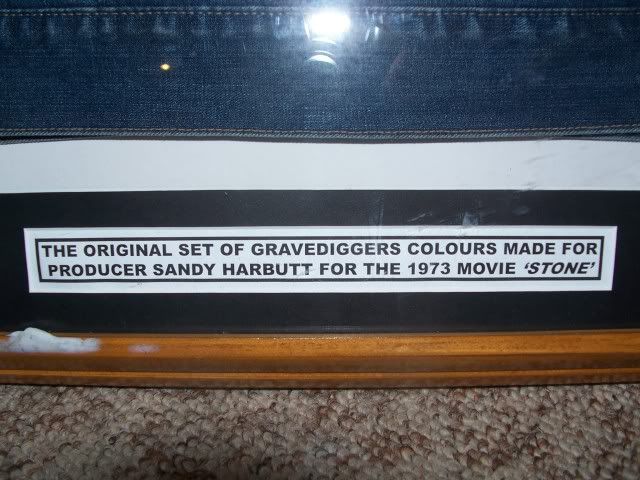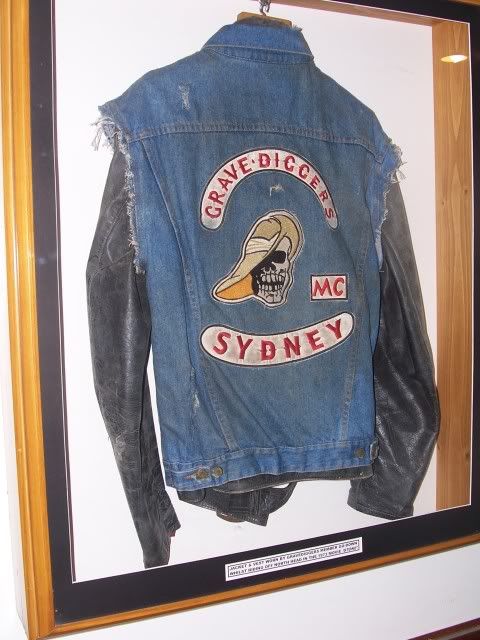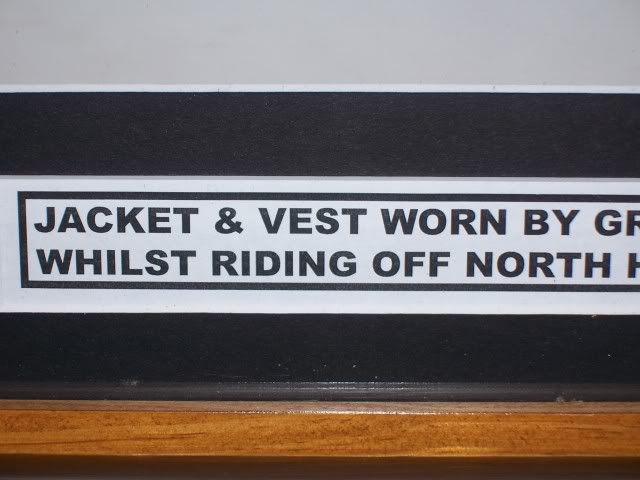 [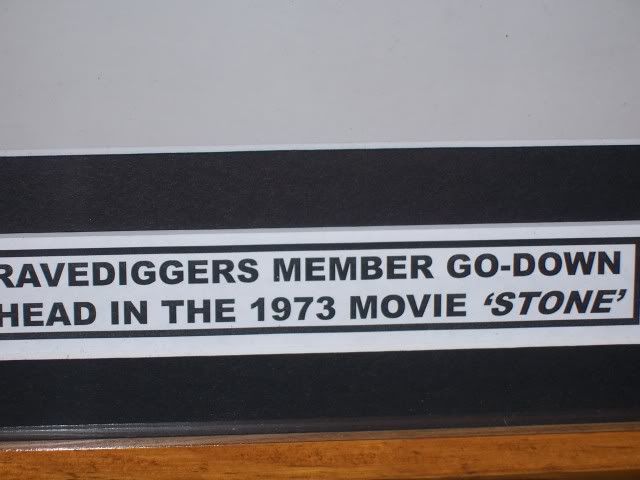 [/img][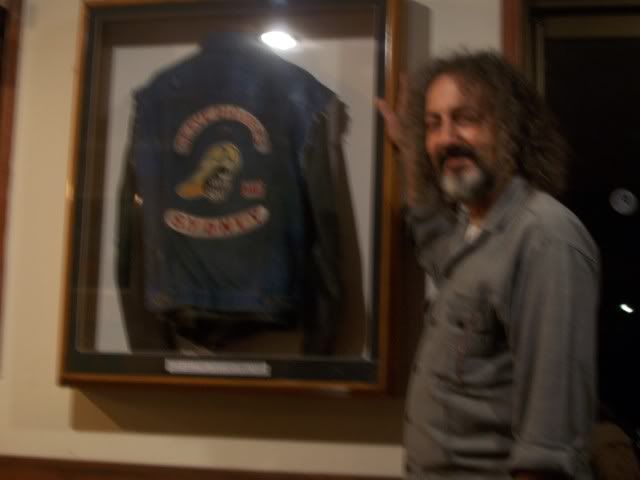 [/img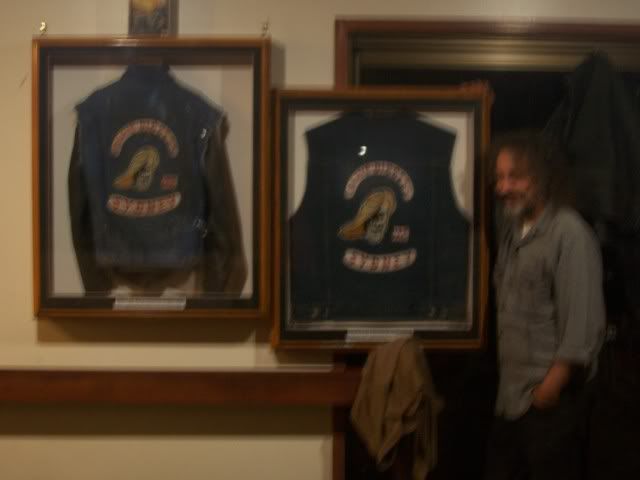 Sorry about the quality of the last two pic's , but my mate had one to many VB's