Got me an XS coutresy of SGT and midnight.
So Saturday afternoon i spent a couple of hours removing unsightly items from it and replacing them with "leftovers"!!
Ditched, tank, side panels, indicators, front and rear lights, rear guard and bars
Replaced with, the old bars off my Z650 when the bird used to ride it, a headlight from Roger, Z650 tailpiece (of course), one of my many Skirtster tanks, a supertwat muffler, aftermarket taillight and mini indicators.
Paint, Kawasaki green with a special bit of black artwork on the tank!!
So far;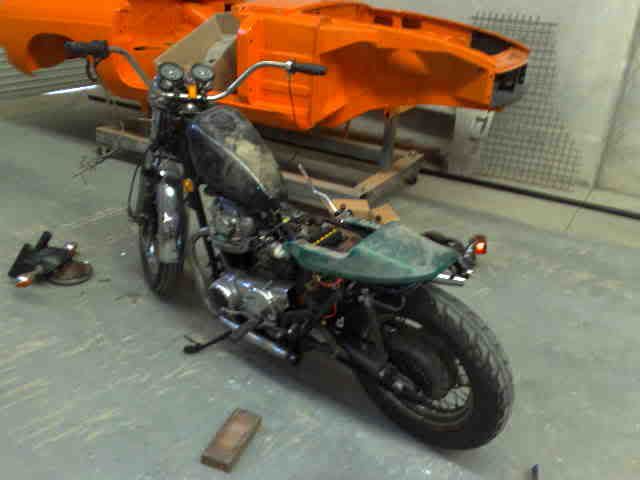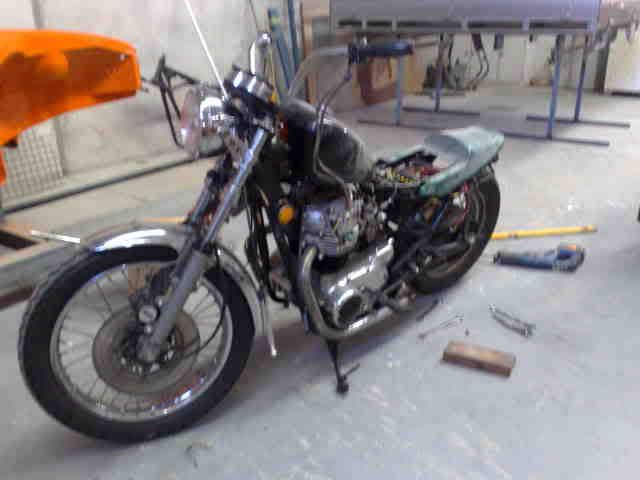 Cheers all.