Well as my old Z650 has been semi retired in the Sun of QLD for over two years now and is, like me, eligible for a passport i thought that she'd be due some tlc.
So just in case our Queen comes to say hello (Thats HRH Queen Liz, not Spokes in his favourite ball gown and bright red lippy) i figured a new tank, bars and paint job would be in order.
So i bought a tank from Sir Roger of SA a few weeks ago;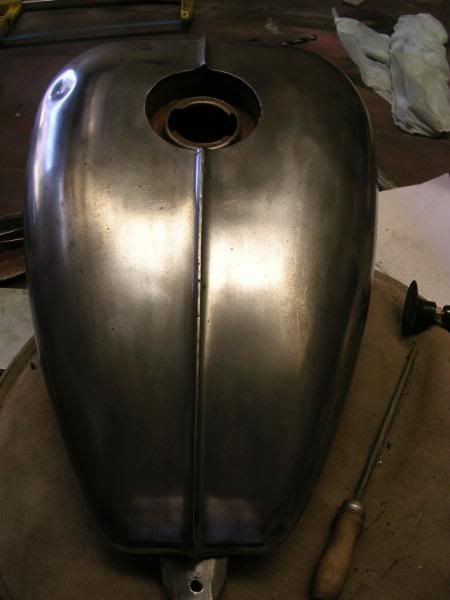 And obviously couldn't just put it on my bike, that'd be proper boring, and as i couldn't be bothered to make a cap i welded the bugger up;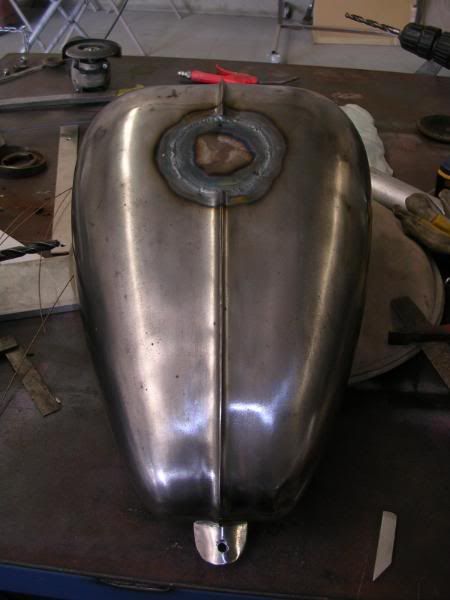 Which is fine, but then that creates an issue getting fuel from bowser into said tank, but as many of you know i'm not one to have my filler cap in the "normal" place;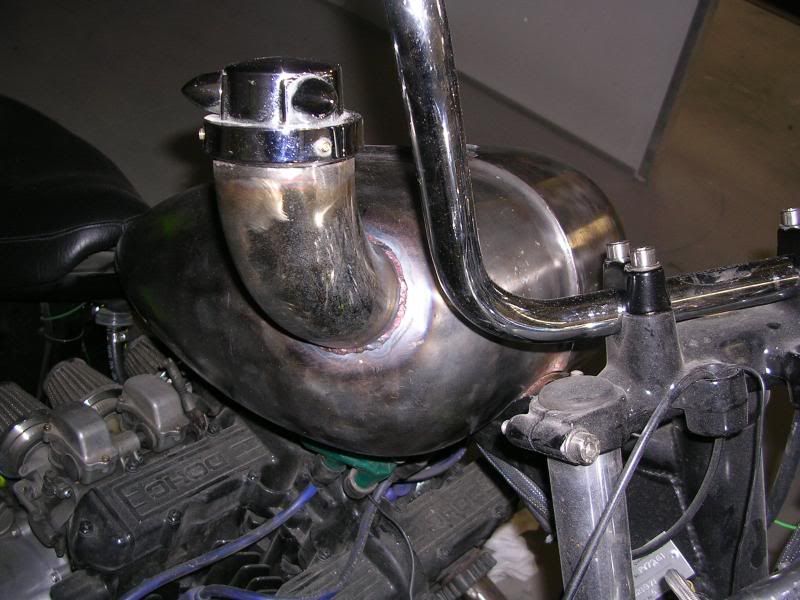 And yes i know the bars will be uncomfortable, but there's a bit of welding and some bling to go on them so you'll have to be patient!!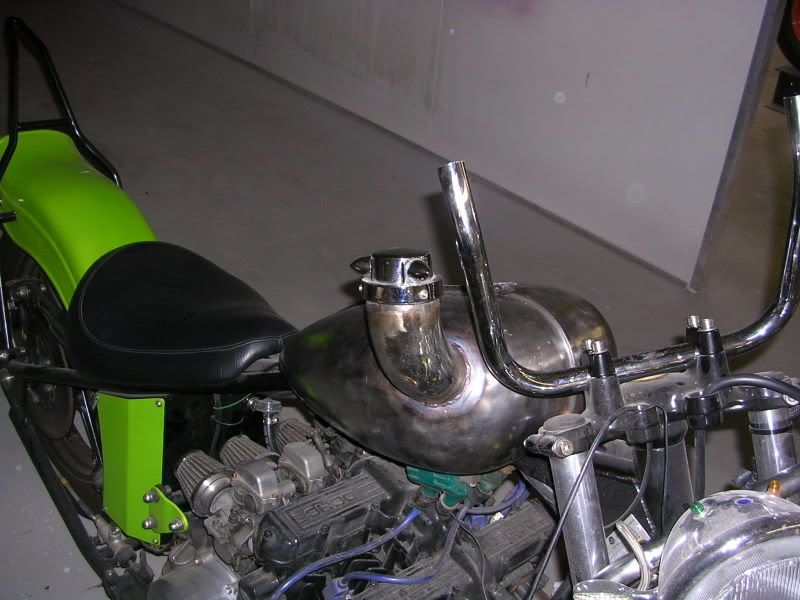 Cheers all.