Some people have suggested that i start a page with some of the jobs on that i have done or am doing.
So here goes.
Here's an Ironhead i just did a hardtail for, slammed to give 3" clearance and got the seat as low as poss.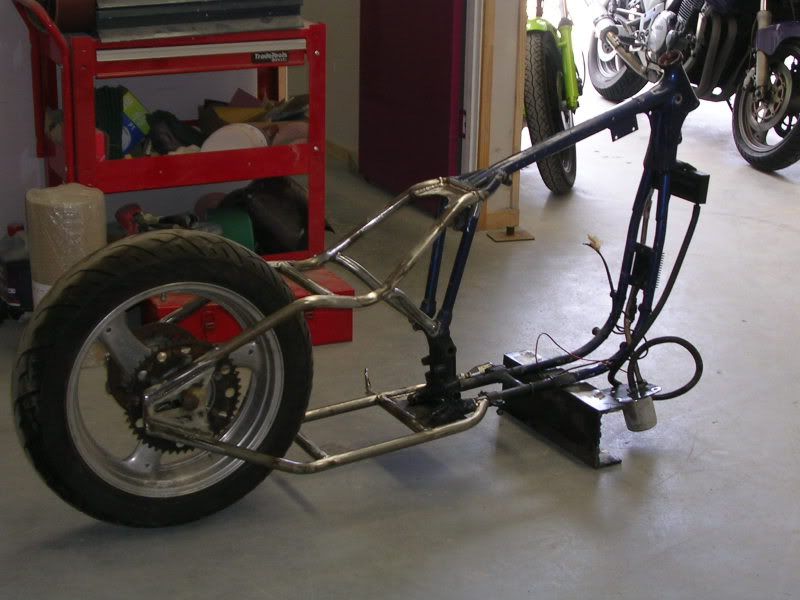 Some of my lovely welding on Spokerino's frame;
The wifes Z650 Streetfighter project.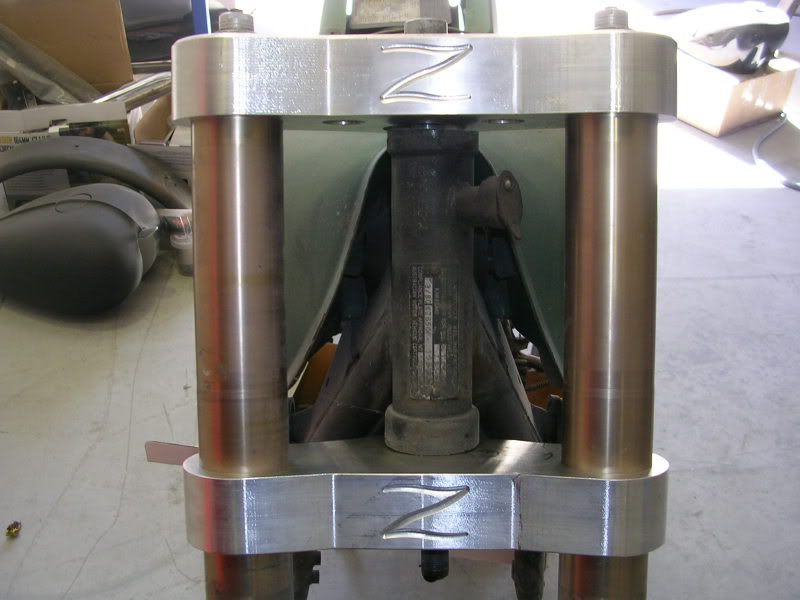 Rear view of an FL1100 i did a few years ago, 360 rear tyre!!
A Sporty chop i did a few years ago that's won many prizes, BMW 5 series alloy car wheel, made the hub and just about everything else!!
Another Sporty for the same dude.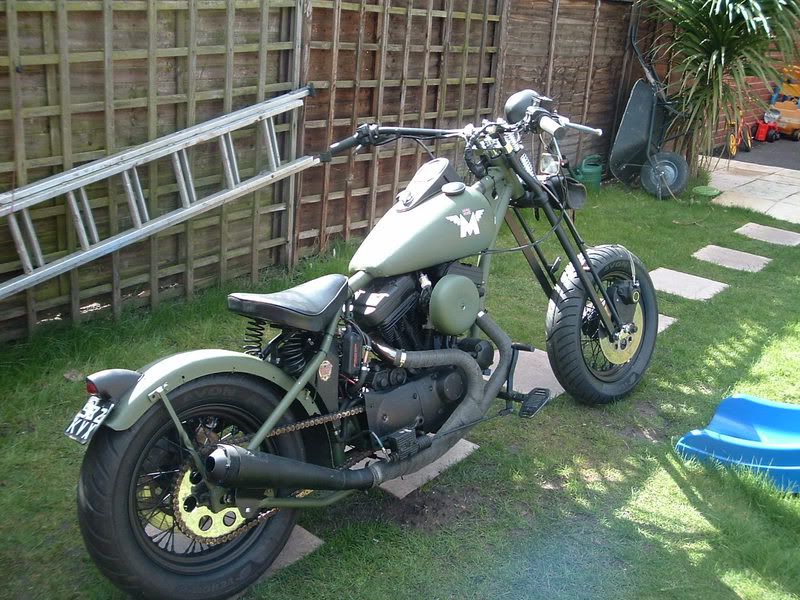 Kermit....nuff said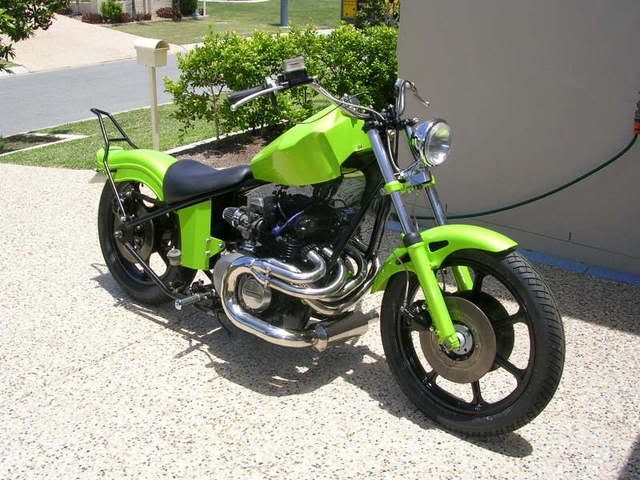 XS650 softail frame,
My VT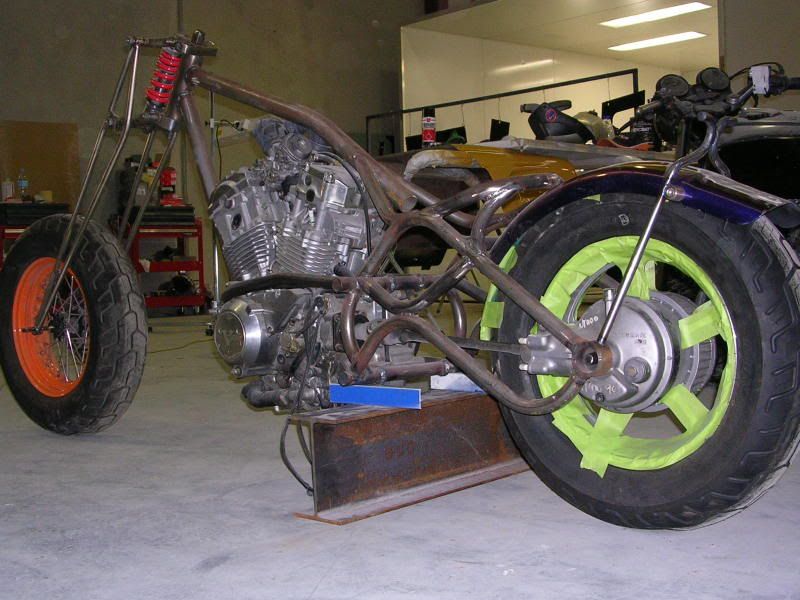 400/4 i'm, doing at the moment.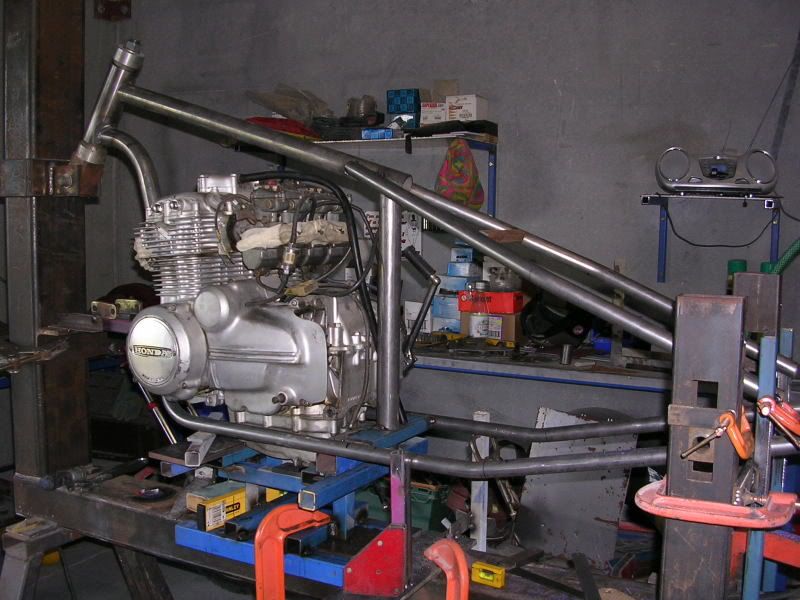 Spokesy's CB750 Rigid.
A Harley i did many moons ago.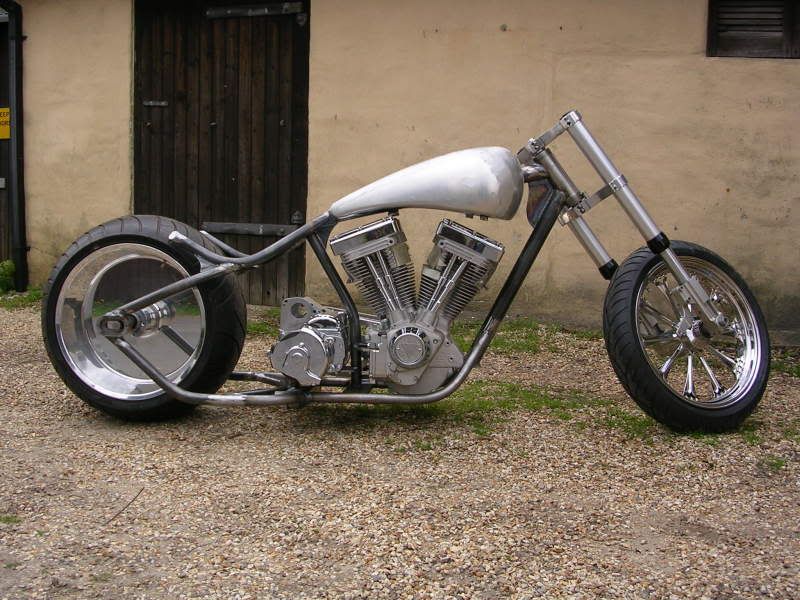 A very small GPz600 Rigid, for a very small bird!!
All i can say about this is....it's what the customer wanted!!
Be surprised if it ever see's the road!!
Didn't think this would work but it did, and got ridden really hard!!!