I built this frame about 3 years ago.
My mate recently sent me pics of the bike finished and on the road.
It's running a FJ1100 motor, converted to belt drive (which ran a serious out rigger bearing) with a 360mm rear tyre!!!!
One off billet rear wheel, by Taylors over £2,000.00!!!
All machining by Steve.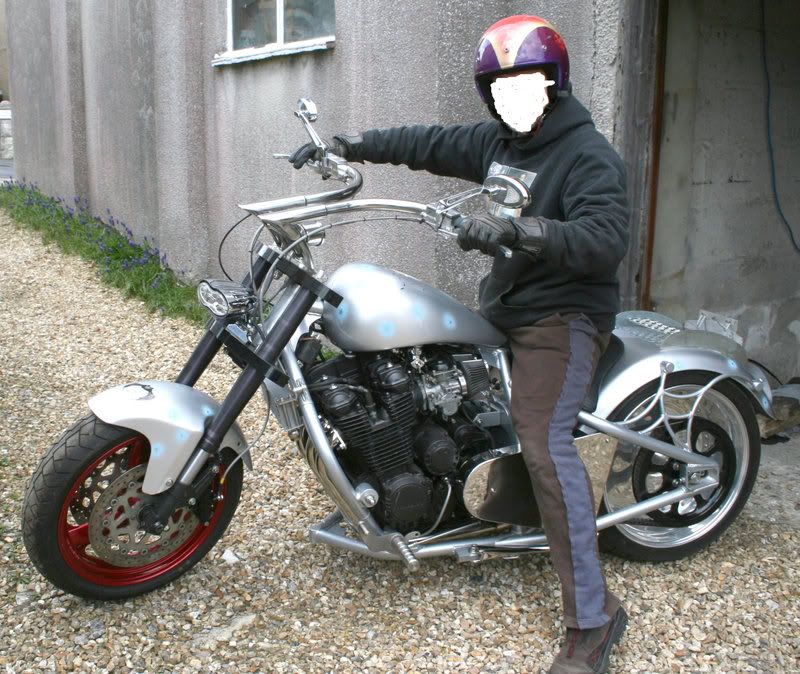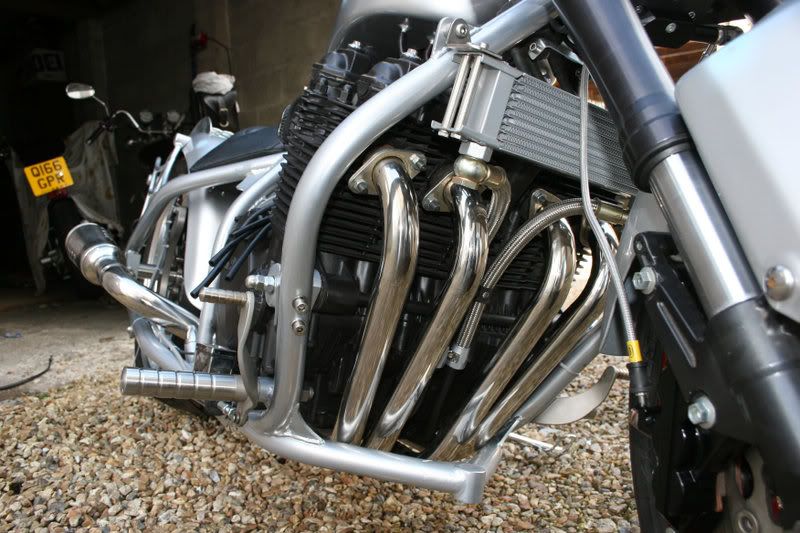 Faces obscured to protect the innocent!!!
(And his beard scares small children)!!
Cheers all.