Heres some pics I took of my new purchase.
Does anyone know who made the frame, its a hardtail with twin down tubes.
Its a T140, AN engine so Jan 76, looks like Triumph front, different triples, Triumph front disc and rear disc, looks like triumph wheels.
Also what type of tank is it ?
Any info from the experts would be great.
Andrew is going to do the front for me, thinking of bringing it back a bit, its a bit of a reach for me.
Its been sitting un loved for quite a few years in a lean to in the weather, the engine starts, and hopefully next week will drive it round to check the gearbox out, then strip it down and start the resto.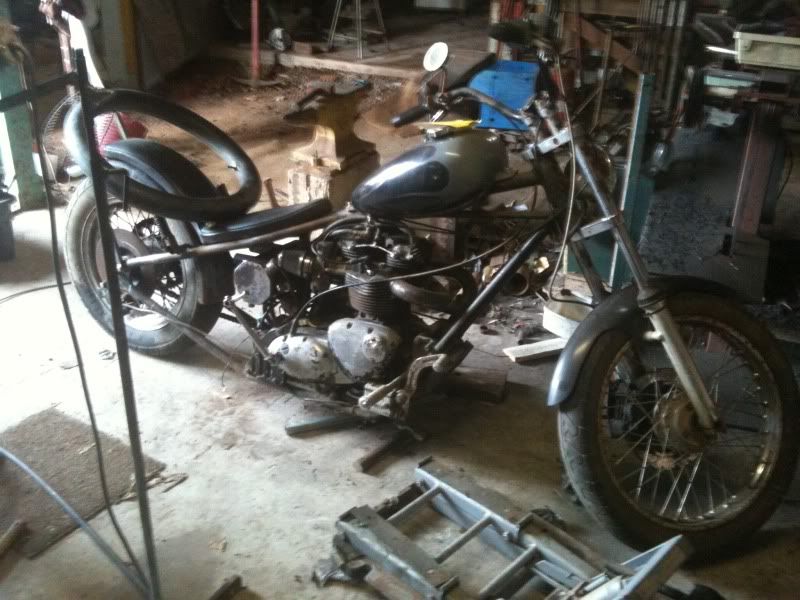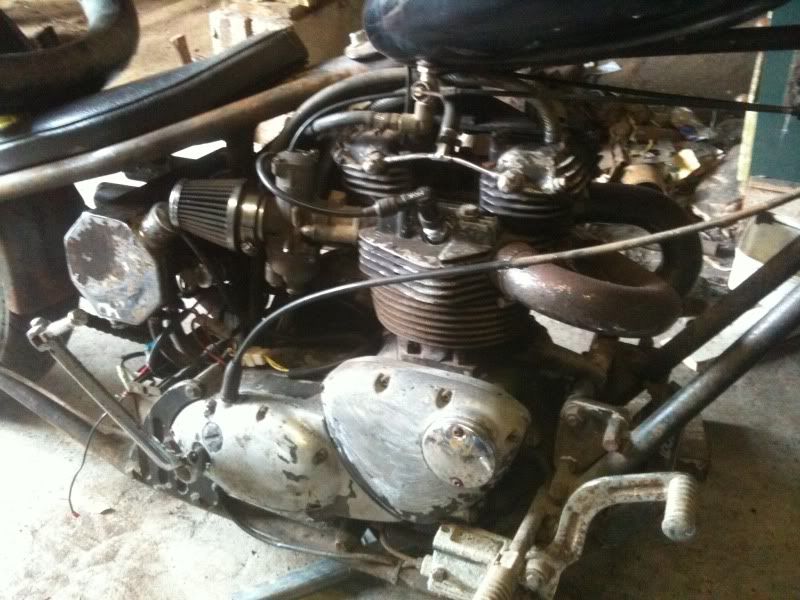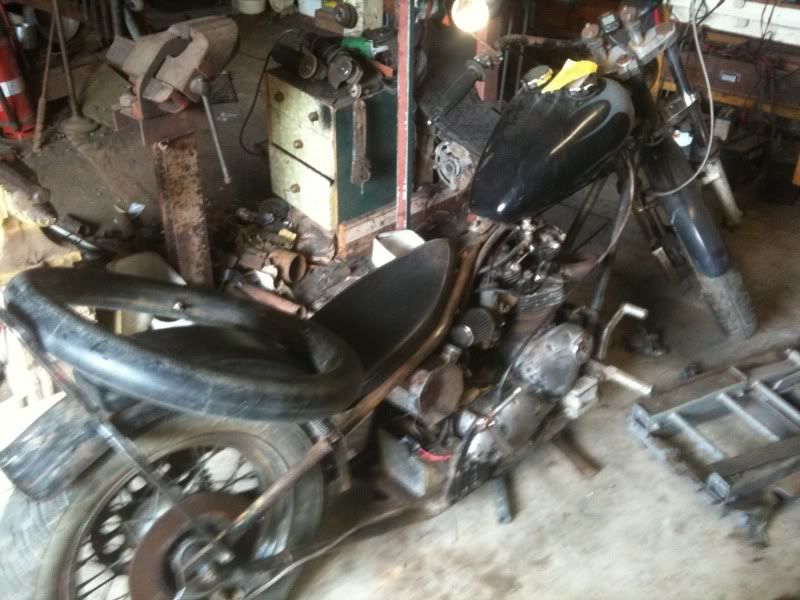 Dave