This was done many years ago by a friend in Mackay. It's the old Harley logo from the 70's.
It was done on a piece of anodised aluminium, with a "palm chisel" pushed around, while the aluminium plate was resting on a small leather pillow filled with sand.
The guy served his time doing Masonic medals in Sydney.
What do you reckon, Neo??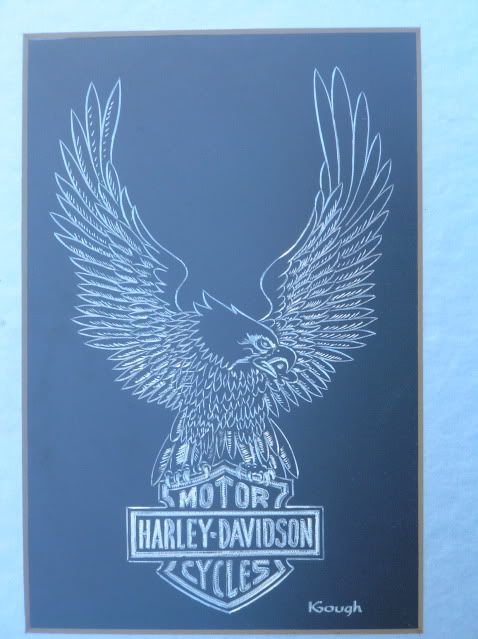 _____
Tex