Nearly fell over when I discovered how much cash was required for a half decent custom paint job. Picked up an airbrush and gave it a whirl after watchin some youtube 'how to' video's.
One month down I thought I'd post some cardboard backed experiments here.
Third attempt @ chrome
Second attempt @ a portrait beside the first chrome effort.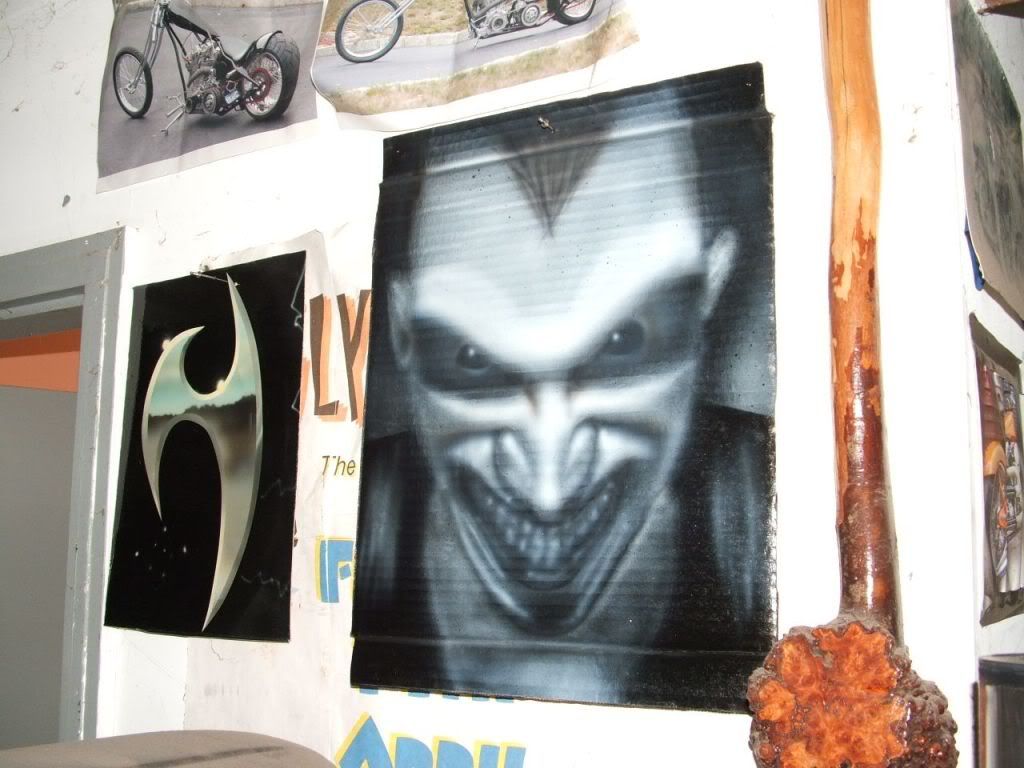 Fourth fire attempt, next time I'll try more than one colour. Maybe I should dump the home made kellogs box stencil.
Somethins just not right.
Second attempt @ chrome.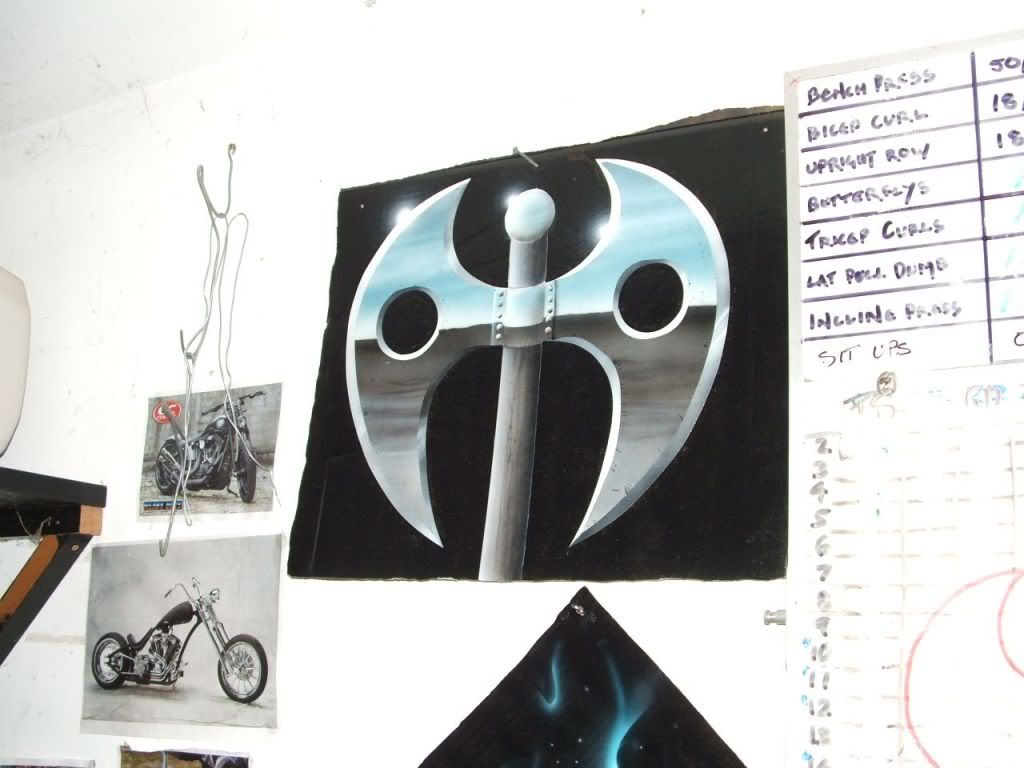 Might look OK down the side of a speedboat if I used paint from an automotive shop instead of a rattlecan, with a nice wet coat of clear over it.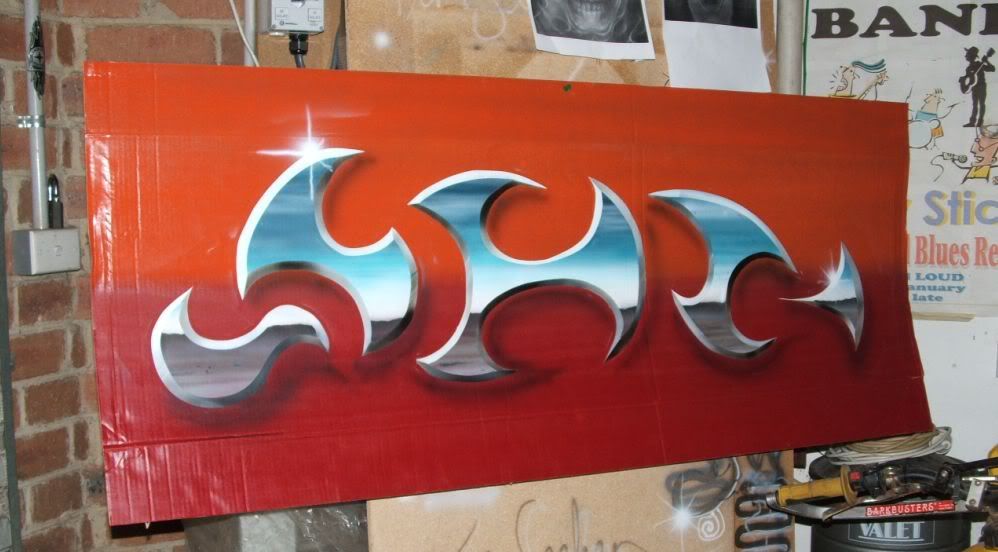 Gimme another few months and I'll hopefully be able to reduce the size of the portraits ready for a tank or guards, and add a bit more realism. I'll have to start experimenting on my own bikes soon.