I am doing a mission trip to India later in the year & of cause want a bike to ride while there.
While on
www.bikez.biz
Indian section I found this bike
Photo of the actual 88 Enfield 350 Bullet for sale
For sale: Enfield 350 Bullet 1988
Condition: As new Color: Black Milage: 300 Km
Description: Royal Enfield 350cc, converted into a sexy looking chopper. Modified 2 months back. Extended front forks. 6 layer Black and silver paint. Extented and hand crafted gear,brake lever.
Equipment: Alloys, HP power filter, Flamed Mirrors, Skull taillight
visit
www.victorycustoms.com
to view other bike builds.
Price wanted: 130000 INR (Sold private) Photo sent on request
Where: India, 440018 Nagpur
130000 INR works out to about $3000oz
I followed there link & found a lot more cool bikes based on the Enfield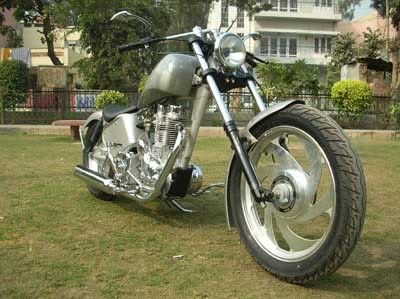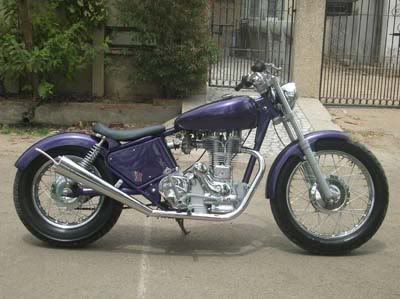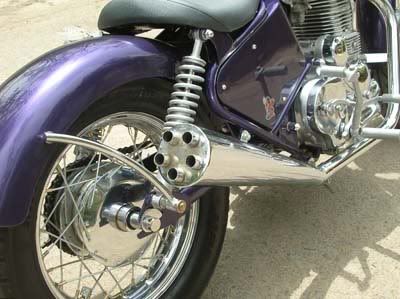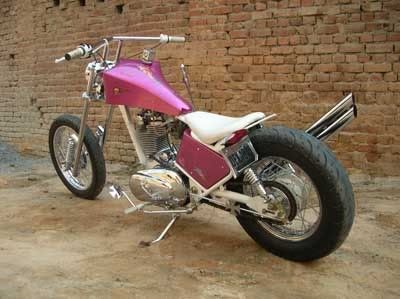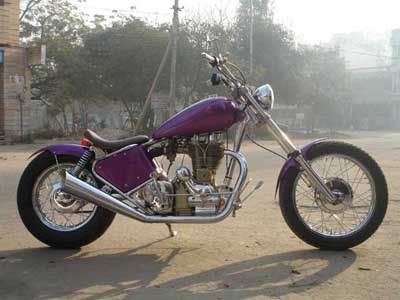 Choppers were the last thing I was expecting to find in India.
Better leave my leather jacket behind, the Hindu's worship cows & I don't want to get stoned like my name sake in the Bible.