This is a Honda CB750 chopper rebuilt by one of my Hot Rod buddy's Gary, with these new pics taken by Brian White for an upcoming feature in OzBike magazine. The pictures may not show it, but the level of detail on this bike is insane!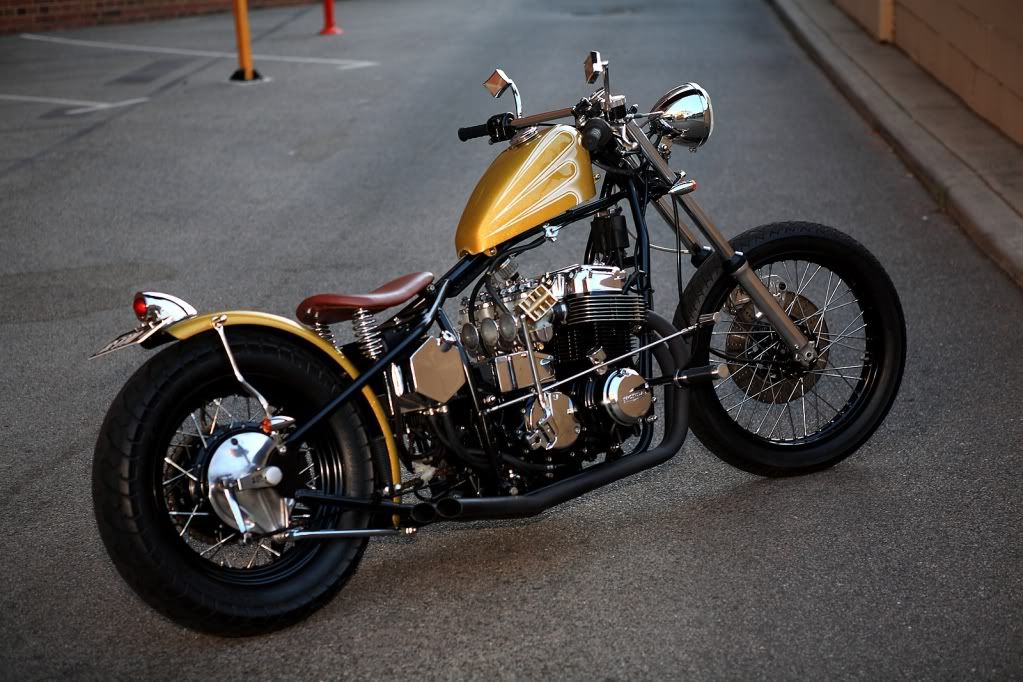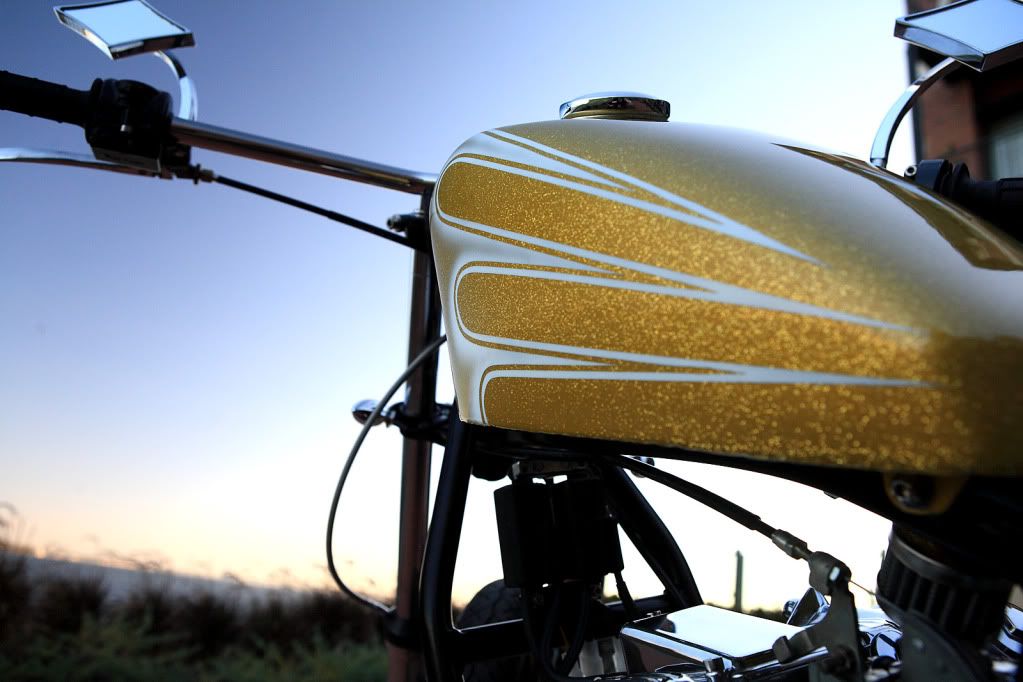 The dual seats idea he came up with is pretty unique and he reports it works really well and is very comfortable for both rider and pillion. Also quick and easy to remove/install.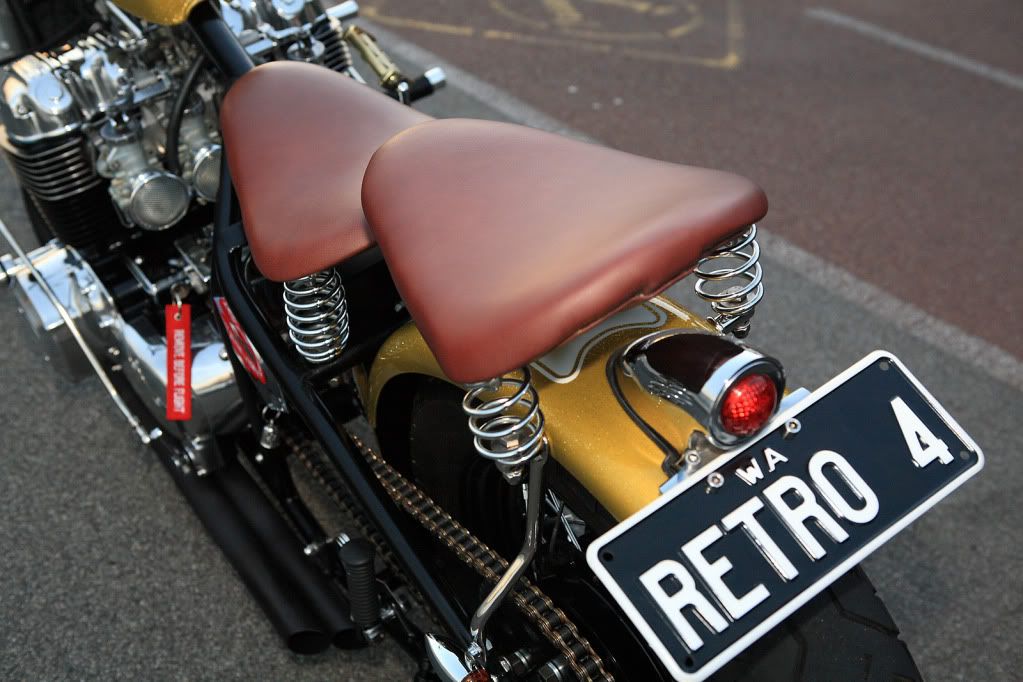 And before you ask, he's the before shot taken just after he rode it home. It was already running and had rego which was a bonus.